March 4, 2014
When Someone Says They've Never Seen My Favourite Movie, I'm Like…
#gif #funny
March 3, 2014
Me, Trying to Make Sense of the Story Oscar Pistorius Tells About Killing his Girlfriend…
http://www.cbc.ca/news/world/oscar-pistorius-pleads-not-guilty-to-reeva-steenkamp-murder-1.2557407
#oscarpistorius #news #Sherlock #reevasteenkamp
March 3, 2014
Hey, Russia!
#dailyshow #jonstewart #gif #news #Russia #Ukraine #crimea #politics #cnn #msnbc ​
March 3, 2014
Hey, Nigerian President Goodluck Jonathan!
http://www.voanews.com/content/nigerian-activists-wave-of-homophobia-forces-gay-people-from-homes-jobs/1861288.html
#Nigeria #PresidentGoodluck #GoodluckJonathan #humanrights #no2h8 #lgbt #dallasbuyersclub #news
March 3, 2014
Leo DiCaprio Won an Oscar?
#2014oscars #leodicaprio #academyawards #gif  #wolfofwallstreet #wows
March 3, 2014
How I Felt About Jared Leto's Acceptance Speech During Last Nights Academy Awards…
#jaredleto #Oscars #2014oscars #otrc #dallasbuyersclub
February 28, 2014
The Weather Forecast for Today in LA…
#losangeles #rain #familyguy #funny #gif
February 28, 2014
When it Rains in Los Angeles, the Weather People Are Just Like…
"Woo hoo! Something new to report!"
#funny #weather #losangeles #mydayinla #gif
February 28, 2014
Taking Ambien Feels Like…
#ambien #drugsnothugs #aliceinwonderland #gif #funny
February 26, 2014
What the Girls on the Bachelor Should Have Made for Juan Pablo…
#thebachelor #juanpablo #gif
February 26, 2014
Usually When Someone Insults Me, I'm Like
But When I'm PMSing…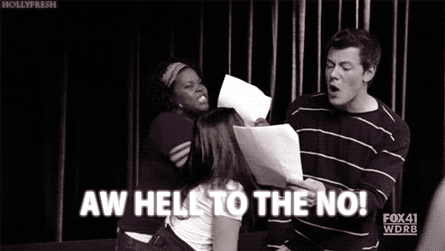 #thebachelor #juanpablo #glee #gif
February 24, 2014
When I Ask My Dog if He Wants a Treat, He's Like…
#cute #gif #dog #puppylove
February 24, 2014
Trying to Find Love in Los Angeles Feels Like…
#losangeles #gif #love
February 24, 2014
When the Guy I'm Hanging Out with Asks Me Why I Watch Downton Abbey When It Sucks So Much, I'm Like…
And then…
#downtonabbey #gif #funny #newgirl
February 24, 2014
When You're Buzzed & Someone Offers to Go Grab Taco Bell…
#funny #gif #tacobell